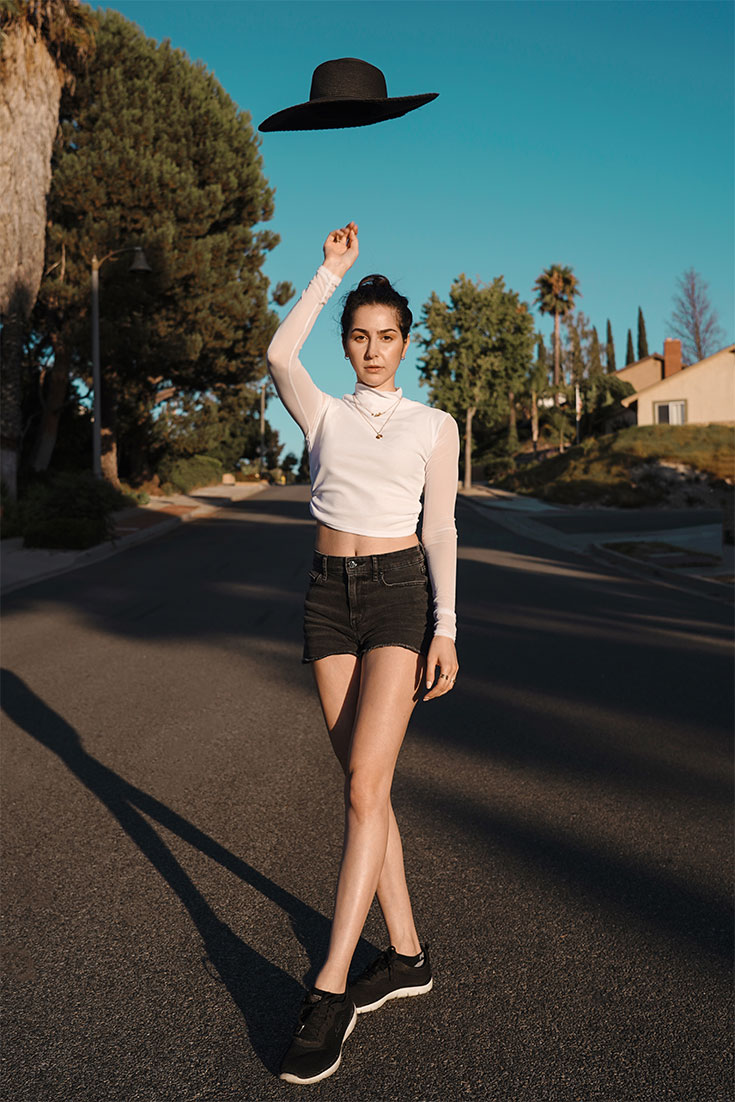 Fall 2019 Fashion Trends to Try
Femme Luxe gifted me these clothes.
Femme Luxe is an affordable luxury fashion online clothing store based in Manchester, UK. As we head into 2019 New York Fashion Week, I've developed a newfound interest in trend forecasting. There's something about being ahead of the curve and predicting future trends that is so exciting to me.
One of my favorite things about Femme Luxe is that their pieces are always on trend, so you get to try current styles without breaking the bank. For this haul, I chose four items that I can currently wear during fall transition — you know, the period between summer and fall where it's too hot to wear sweaters, but you still want to dress in cozy, warmer pieces — and actual autumn. Here are three fashion trends to try this fall.
Mesh
From Oscar de la Renta to Elie Saab runways, sheer knits were everywhere this spring and summer. While I've predominantly seen mesh more in rave clothes, seeing this fabric crossover to everyday wear is exciting. Originally, based on the website pictures, I thought only the sleeves of this white panel mesh sleeve top were made of mesh. However, the entire top is made of mesh and the center has white lining. Either way, I still think the top is super cute. I just wanted to share that because it caught me by surprise when I opened the package.
White Panel Mesh Sleeve Top – Lona, Size 8
The white lining is sheer, so make sure to wear a skin toned bra underneath. The mesh is stretchy, but squeezing my head into the top took a bit of finessing, as the material is rather tight around the neck. Once on, the top looks nice and is form flattering, as the material cinches around the waist. I think these sheer tops work well in fall since they can be layered with jackets for warmth or worn on their own on warmer fall transition days.
Milkmaid Tops
Puff sleeves have been taking my Instagram feed by storm and are by far my favorite current trend, especially on white crop tops. They look so fun, yet polished. Millennial purple is also the color of the year, as seen on Tom Ford and Comme de Garcons' runways. When I saw this purple satin tie back milkmaid crop top with ruching and a drawstring closure in the back, I was like, *cue Hannah Montana voice*, "You get the best of both worlds!"
Did you know the color purple has been associated with royalty, power, and wealth? The dye used to be rare and costly to produce, so only royal families and imperial classes used to be able to wear purple. Thank goodness this color has become more accessible because it is strikingly beautiful.
Femme Luxe Purple Satin Milkmaid Crop Top – Lola, Size S (8/10)
The pastel color and design is so cute. I'm internally squealing. The fabric's sheen also adds an elegant vibe to the top. Fun fact: Satin is also in this fall. This top is just on trend in all aspects. I absolutely love it and it's definitely my favorite piece from this haul.
Neon
Saint Laurent and Jacquemus sported rave ready neons down their runways. While hot pinks and lime greens may be too bold to wear on a daily basis, this coral satin wired embroidered bodysuit gives a more wearable pop of color. I love pairing this bodysuit with a white blazer for an effortless business casual vibe. FYI: The bodysuit has snap button closures at the bottom and a zipper in the back for easy wearing and removal.
Coral Satin Wired Embroidered Bodysuit – Jeska, Size S (8/10)
This material of this white rolled sleeve collared jacket is a lot more thin and unstructured than I originally imagined. Whereas I was expecting more of a professional blazer, this one is more casual and cardigan-like. Am I still going to wear it? Absolutely.
A white blazer can be paired with so many different tops and outfits that it's a wardrobe essential in my eyes. I love the way a blazer easily elevates a look from ordinary to formal chic. Pairing a white blazer with black pants and a pop of color, like this orange lace bodysuit, is a fun way to create an outfit that stands out while still looking elegant. Throw on some heels and you've got the perfect blend of business and party.
White Rolled Sleeve Collared Jacket – Madison, Size S (6/8)
Which fashion trend are you interested in trying this fall? Comment below and let me know!