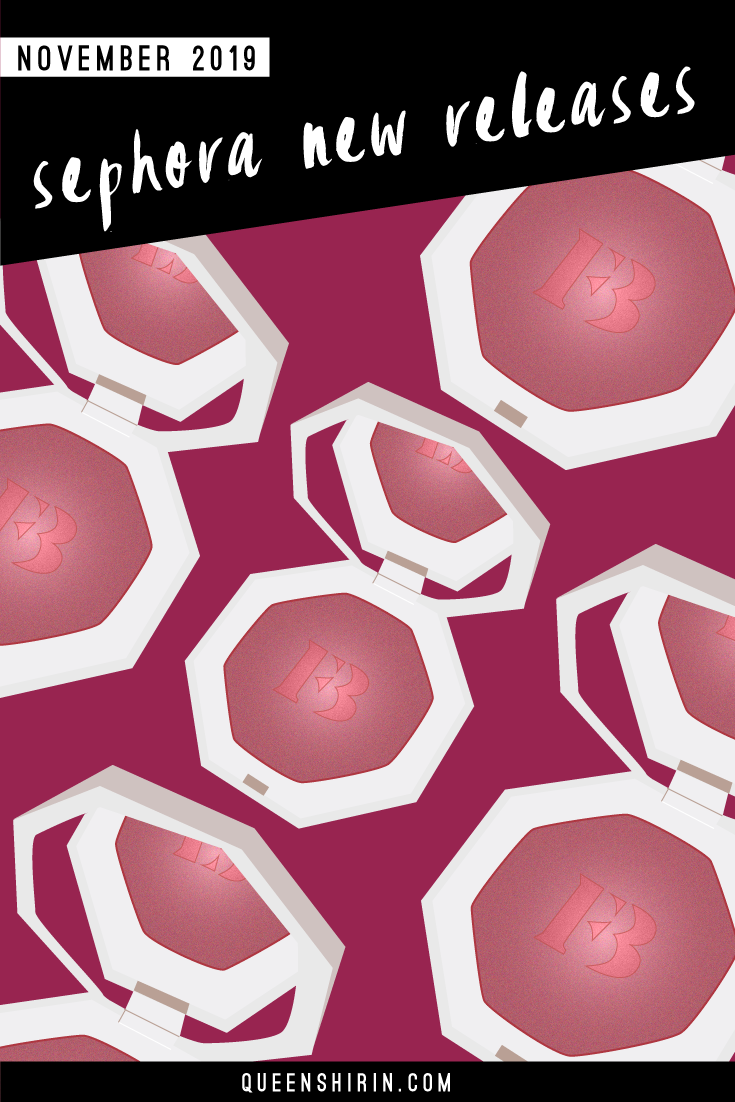 Sephora New Releases: November 2019
Here are my top five picks of new Sephora releases for November 2019. This list is organized by release date. Make sure to sign up for email notifications at Sephora.com to get notified when these products launch!
November 2019 Sephora New Releases
Hourglass Ambient Lighting Edit Face Palette 'Ghost Unlocked'
Release Date: 11/6
$80
Cruelty-free | Gluten-free | Vegan
Look who is back, the Ambient Lighting Edit Ghost Unlocked Palette by Hourglass! Now available in limited edition holiday packaging, this palette features six shades. From highlighters to blushes and bronzers, you'll have the essentials to create a glowing complexion. Everything about Ghost Unlocked just looks so dreamy.
View this post on Instagram
Fenty Beauty Killawatt Foil Freestyle Highlighter 'Ruby Richez'
Release Date: 11/7
$36
Cruelty-free
Fenty Beauty released the most dreamy metallic brick red highlighter named Ruby Richez, which has a cream to powder shimmer finish. Not only can you wear this on your cheeks, but you can also use it on your eyes and body to make them pop. I love my pink Fenty Beauty highlighters, but there's something about this shade that screams holiday looks to me that I can't resist. Cranberry chic, if you will.
View this post on Instagram
Gucci Rouge à Lèvres Lipstick
Release Date: 11/21 online
$42
Gucci lipsticks in satin, sheer, glitter, and balm finishes are here just in time for the holidays! The packaging looks so luxe and I can't stop staring at them. There are 60 shades in the collection. 25* Goldie Red aka "the gucci red satin" stands out to me as a signature red I could see myself adding to my lipstick collection.
View this post on Instagram
Melt Cosmetics Amor Eterno Eyeshadow Palette
Release Date: 11/29
$58
Cruelty-free | Gluten-free
Melt's latest eyeshadow palette collection, Amor Eterno, celebrates eternal love with Muerte and the exuberance of life with Vida. Each palette comes with 10 stunning shades in matte and metallic finishes. Muerte has rich, velvety jewel tones inspired by the sparkling night sky that are ideal for elegant eye looks whereas Vida is inspired by the marigold flower and contains bright, festive neutrals for a refreshing take on a neutral look.
View this post on Instagram
Melt Cosmetics Amor Eterno Illuminacion Highlighter
Release Date: 11/29
$39
Cruelty-free | Gluten-free | Vegan
While there are additional products in the Amor Eterno collection, like gel liners and lipsticks, this highlighter stood out to me the most aside from the eyeshadow palettes because I live for pink highlighters. The Illuminacion Highlighter is a warm, opalescent pink shade that is skin perfecting and has a 12 hour wear time. The formula's second-skin finish creates a striking glow without emphasizing unwanted texture. Plus, just look at the beautiful details in how it was pressed. Enough said.
View this post on Instagram
Which Sephora new release are you most excited about for November 2019? Comment below and let me know!