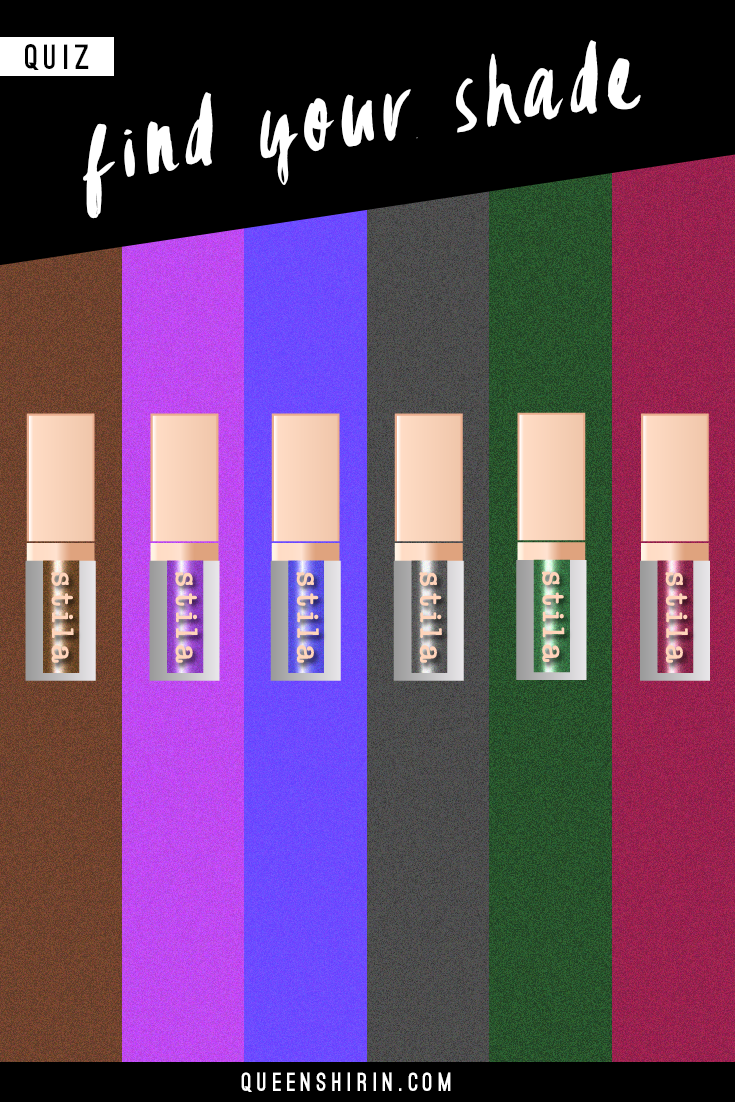 Quiz: What Stila Vivid & Vibrant Liquid Eyeshadow Shade Are You?
What Stila Cosmetics Vivid & Vibrant Shimmer & Glow Liquid Eyeshadow shade matches your personality? Take this quiz to find out now!
If you read my blog post about new Sephora releases for June 2018, then you know that Stila recently launched their Vivid & Vibrant collection, which features six new summer shades of their cult-favorite Shimmer & Glow Liquid Eyeshadows. Inspired by gemstones, Stila's new collection has stunning jewel tones that are pigment packed and apply effortlessly.
While I was picking my favorite shade, which is Vivid Sapphire as blue is my favorite color and happens to be my birth month color (woo December babies!), I thought to myself…
…wouldn't it be cool if there was a quiz that helped you pick a shade based on your personality?
Thus, the Stila shadow quiz was born. I had so much fun illustrating the graphics, as well as creating the questions and answers. I hope you enjoy the quiz! Make sure to share your results at the end.
Comment below which Stila Vivid & Vibrant shade you got!