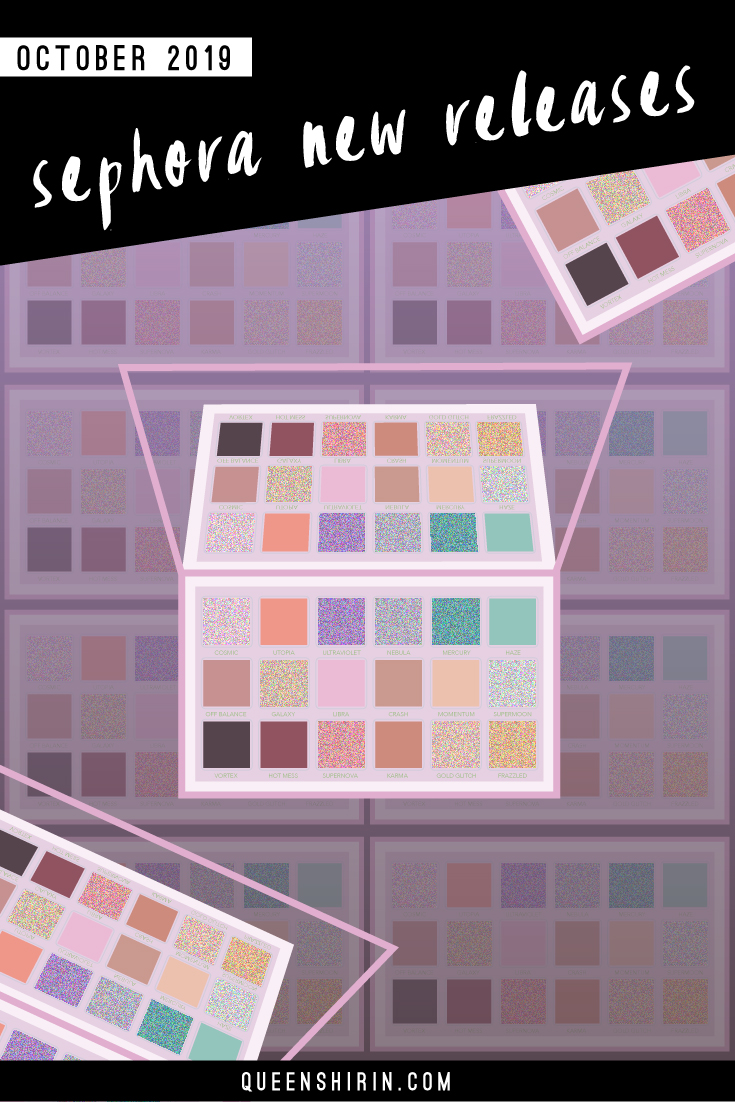 Sephora New Releases: October 2019
'Tis the season of holiday sets and limited edition items. Here are my top five picks of new Sephora releases for October 2019. This list is organized by release date. Make sure to sign up for email notifications at Sephora.com to get notified when these products launch!
October 2019 Sephora New Releases
Pat McGrath Blitz Astral Quad Eyeshadow Palette
Release Date: 10/10
$65
Bring on the Pat McGrath holiday collection! The Blitz Astral Quad Eyeshadow Palette stood out to me from their holiday 2019 sets because they are beautifully curated quads in luxe packaging that I could see myself using daily. There are two colors available on Sephora, while the third one is a PMG exclusive. I gravitate toward Iconic Illumination, the quad with neutrals and a pop of rose, because I can see it being a nice everyday palette, whereas Nocturnal Nirvana comes with pops of colors and an iridescent shade that would be fun for bolder looks. Which one do you prefer?
View this post on Instagram
Fenty Beauty Glossy Posse Mini Gloss Bomb Set
Release Date: 10/11
$42
Cruelty-free
Fenty Beauty's Glosse Posse holiday collection comes with 5 mini Gloss Bombs in the shades Fussy, Confetti, Pretty Please, Hot Chocolit, and Cheeky. They also have three other holiday items, but this one was the most exciting to me because I love their gloss bomb formula. Fenty's gloss feels hydrating, comfortable, and juicy on the lips without ever giving me a sticky sensation.
View this post on Instagram
Urban Decay "G Train" On The Run Eyeshadow Palette
Release Date: 10/25
$25
Cruelty-free | Vegan
Urban Decay is launching two new mini On The Run eyeshadow palettes, G Train and its neutral sister, Highway Queen. Each palette contains eight shades in matte and shimmer finishes. The color story in G Train gets me in the fall mood, especially with the rich, pine-tree greens contrasted with the warm browns. The shades remind me of nature and how leaves change colors in fall. This palette makes me want to go sip hot cocoa in a cabin up in Big Bear overlooking the lake and woods.
View this post on Instagram
Laneige Lip Sleeping Mask Limited Edition
Release Date: 10/22
$20
Laneige has two new limited edition Lip Sleeping Mask flavors, Mint Chocolate Chip and Sweet Candy, for the holidays! I thought these were SEPHORiA exclusives because that's what I was told when I attended the event, but I'm excited to see they're now available for everyone. I tried them during the event and prefer Mint Chocolate Chip, but I'm definitely biased because that's my favorite ice cream flavor. Either way, you can't go wrong because these lip masks are super moisturizing.
View this post on Instagram
Huda Beauty Mercury Retrograde Eyeshadow Palette
Release Date: 10/31
$67
Cruelty-free
What better way to kick off Mercury Retrograde with none other than an eyeshadow palette named after the upcoming appearance of Mercury going backward in its orbit? Huda Beauty did that! There are only good vibes here. The colors in this palette were inspired by Crystal AB, an iridescent rhinestone that Huda has been obsessed with since childhood. I am swooning over the teals, purples, and pinks. This palette looks so dreamy!
View this post on Instagram
Which Sephora new release are you most excited about for October 2019? Comment below and let me know!